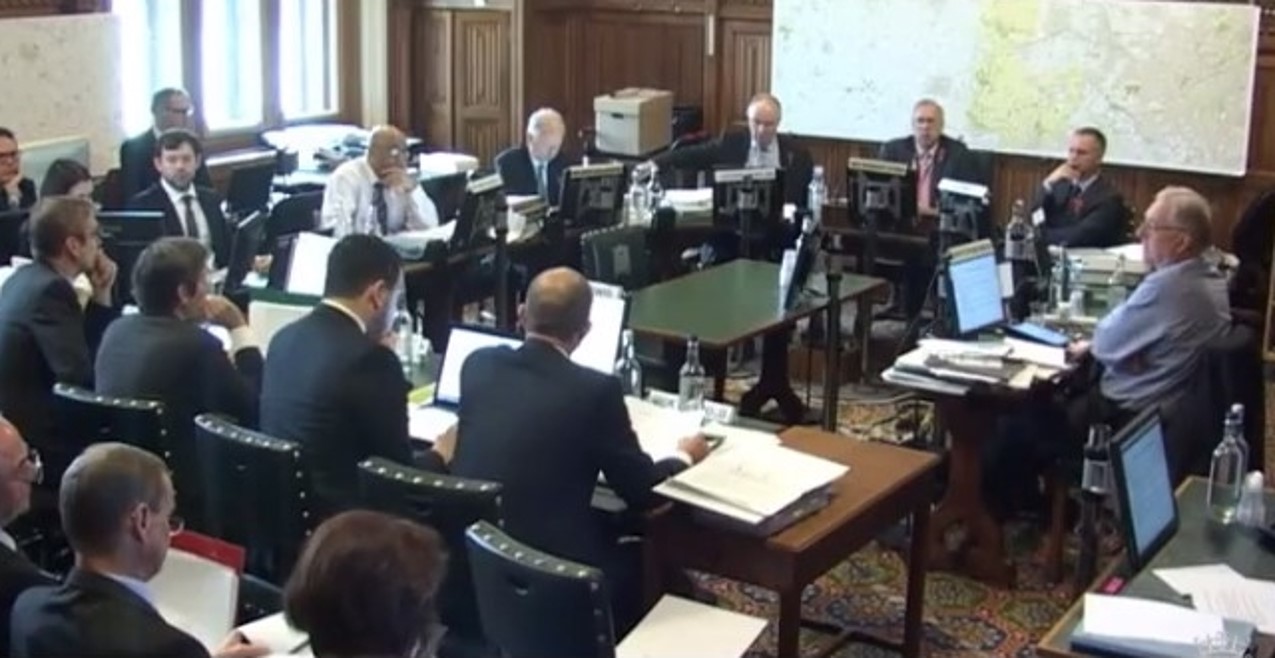 Established experts in Acoustics, Noise, Vibration, Dust and Air Quality
Since its formation in 1996, the company has worked on hundreds of projects throughout the UK and overseas for clients in both the public and private sector and has achieved approved supplier status to many major companies in the UK. We are constantly looking to establish longer term relationships with organisations seeking to secure high quality services within its supply chain.
The company is accredited under the Achilles RISQS, Achilles UVDB, Building Confidence and Constructionline pre-qualification schemes, and we are certified under BS EN ISO 9001:2015 for the provision of environmental consultancy and services (including monitoring) for all industry sectors.
Capability, expertise, reputation and client focus
Customers frequently comment on our client focus, our range of expertise, our ability to work across teams, our flexibility and speed of delivery. We have a reputation for presenting well researched and robust arguments and have achieved a high level of success in helping clients succeed in their project objectives.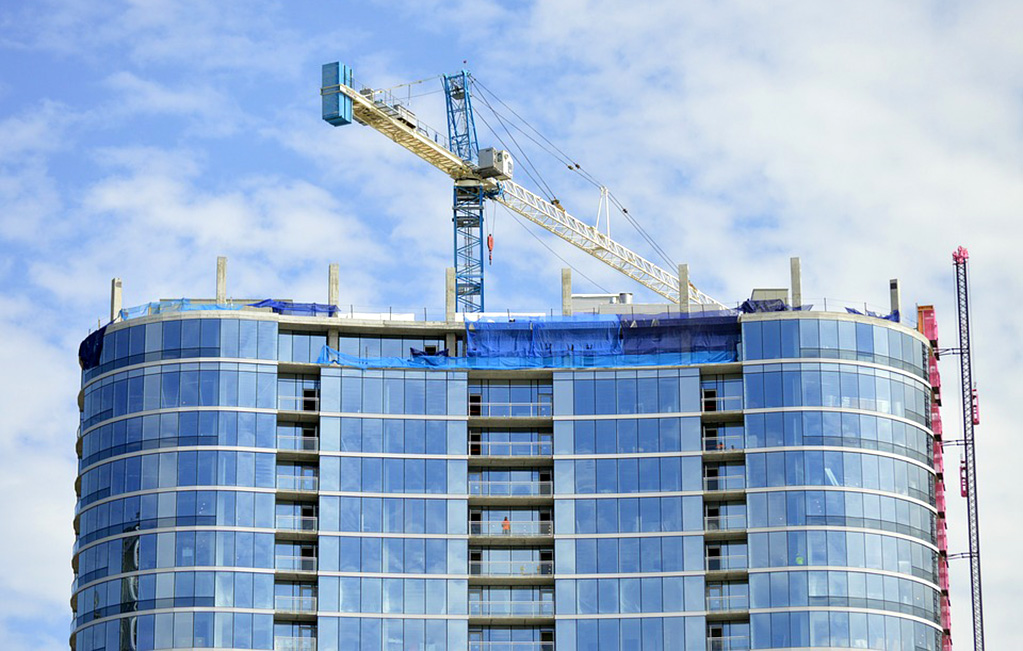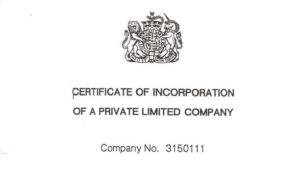 Company Formation
Company formed in January 1996 with Patrick Williams appointed as Managing Director
January 1996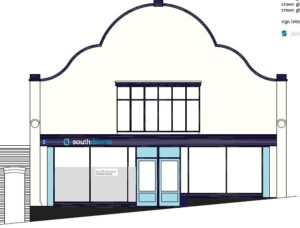 Company Offices
Main office established in Lewes, East Sussex where Thomas Paine 'father of the American revolution' lived for six years before he left in 1774 for America.
February 1996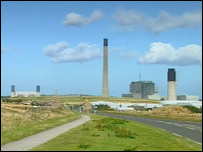 Peterhead Power Station
Commissioned to advise on operational noise from new gas turbines at Peterhead power station. The first of many CCGT, CHP, ERF and renewable projects.
April 1997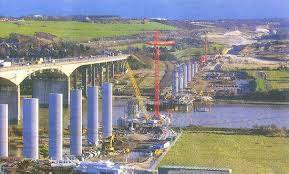 HS1 Construction
Appointed to advise on the Channel Tunnel Rail Link Contract C350/410 Medway Viaduct and North Downs Tunnel, which would lead to other main civils contract support roles including C310, C576 and C588.
August 1998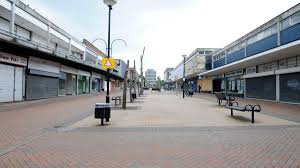 Bracknell Town Centre Redevelopment
Appointed on behalf of Bracknell Forest BC to review proposals for the redevelopment of its town centre. Other commercial projects and redevelopments followed this landmark appointment.
November 1998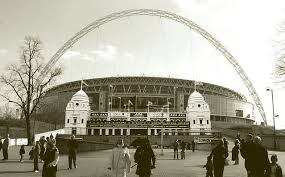 Wembley Stadium
Engaged to provide specialist noise services associated with the redevelopment of the Wembley National Stadium. Other football stadia involvements followed our appointment on this iconic project.
June 1999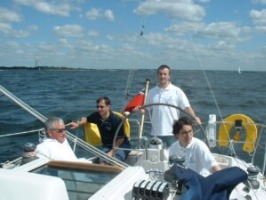 We are Sailing
One of our first staff sailing trips on the Solent culminated in a race between two competitive teams at the end of the day.
May 2004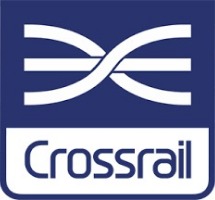 Crossrail 1
The company's association with this project began in 2004 with its support in developing the ES. Subsequent involvement included providing the Select Committee expert witness on behalf of the local planning authorities and specialist support to over 15 contractor organisations with a combined value in excess of £4M.
July 2004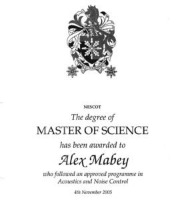 Sponsored Post Graduate Training
With the successful conclusion of his two years of part-time study at NESCOT, Alex was the first of several staff to be sponsored by Southdowns for post-graduate study as part of the company's commitment to in-house training and the continuing professional development.
October 2005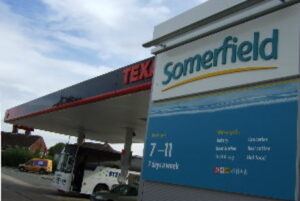 Texaco Somerfield Framework
Awarded a major framework agreement for noise associated with the redevelopment of over eighty filling station forecourts across the UK. This was the first of several major framework agreements that the Company has been involved with.
January 2006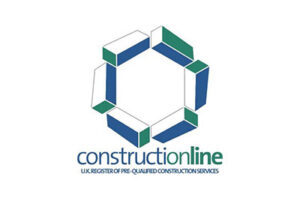 Constructionline Pre-Qualification Acquired
Southdowns became accredited under the Constructionline pre-qualification scheme for suppliers to the construction industry.
2007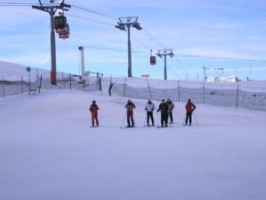 Le Grand Bornand, Haute Savoie
This was the destination of our first staff trip overseas to the French alps, and was skiing for the first time for many staff members in attendance.
March 2007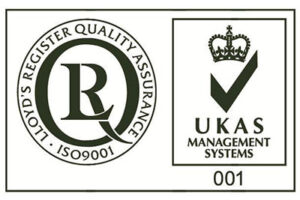 BS EN ISO 9001:2008 Certification
The company achieved ISO 9001:2008 certification for its quality management systems by UKAS accredited assessors Lloyds Register Quality Assurance.
2010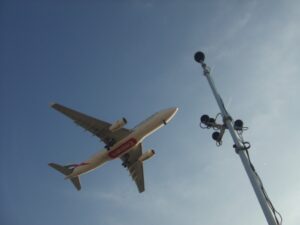 Dubai International Airport
Awarded a major contract to establish baseline ambient noise levels at and around Dubai International Airport, using directional monitoring systems and managed remotely. Over 500,000 individual noise events were obtained over a six month period.
October 2012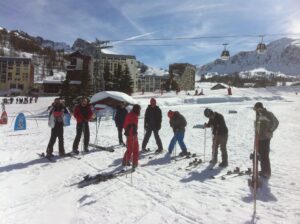 Isola 2000
Second staff ski trip to Isola in the French alps followed by a stay on the Promenade des Anglais, Baie des Anges in Nice.
March 2013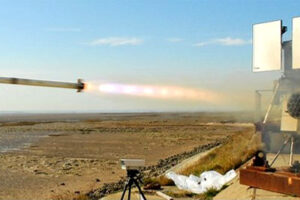 Ministry of Defence Test Facilities
Appointed to undertake a major independent Noise and Vibration Monitoring Study into the damaging effects of activities at MOD Pendine and MOD Shoeburyness. The studies were published by HM Government, and the project was commended at the ANC awards in 2017.
2014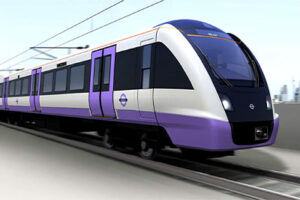 35,000 Man Hours Completed during Construction
Over 35,000 man hours of support services were provided to the main contractors constructing Crossrail in London by 2015.
2015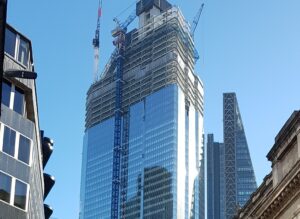 Property Developments
Commencing involvement in 2015, 22 Bishopsgate in the City of London is one example of several major property developments that Southdowns has worked on in recent years.
July 2015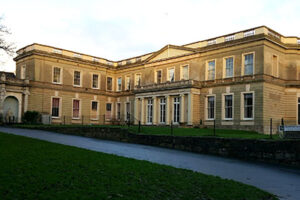 New Solent Office Opened
Opening of the Solent Office on the Isle of Wight.
2016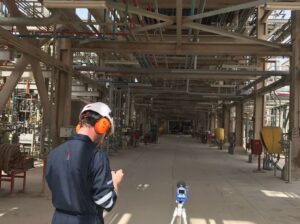 Minah Al-Ahmadi Refinery, Kuwait
Commissioned to undertake a comprehensive survey of all principal sources of noise at the 10 million m2 site of the Mina Al Ahmadi Refinery, one of the largest refineries in the world.
March 2016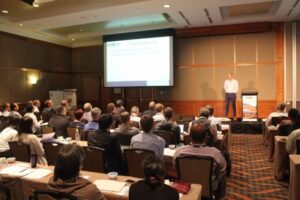 Presentation at IWRN12
Rick presented the team's work on rail/wheel roughness and groundborne noise at the 12th International Workshop on Railway Noise in Terrigal, Australia.
September 2016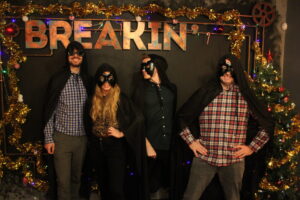 Xmas 2017
Escape Rooms followed by visit to the Cinnamon Club in London following a good year's company performance.
December 2017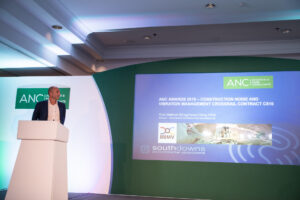 ANC Award Winners
Winners of the Environmental Noise category at the 2018 ANC awards, for innovative work on Crossrail contract C510
November 2018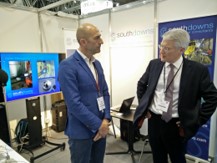 Southdowns at Railtex 2019
Southdowns exhibited at Railtex 2019 at the NEC in Birmingham, with an engaging visit to the Southdowns stand from the UK Rail Minister.
May 2019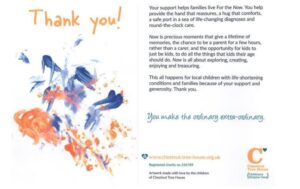 Xmas 2020
With no Xmas gathering to attend, the company chose to make donations to various local charities including its charity of choice the Chestnut Tree House Hospice.
December 2020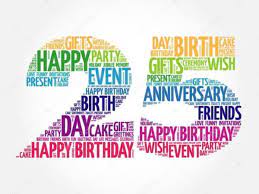 25 Years of Trading
With 25 years of trading completed , 23 full time staff and a turnover in excess of £2M the company is proud to be entering its second quarter of a century in excellent shape.
January 2021
Southdowns offers a complete range of acoustics, noise and vibration technical and advisory Services to suit any client needs.
ISO 14001: 2015 Certified
ISO 14001:2015 specifies requirements for an organisation's environmental management system and recognises its ability  demonstrate that it will consistently monitor, control and improve their environmental performance.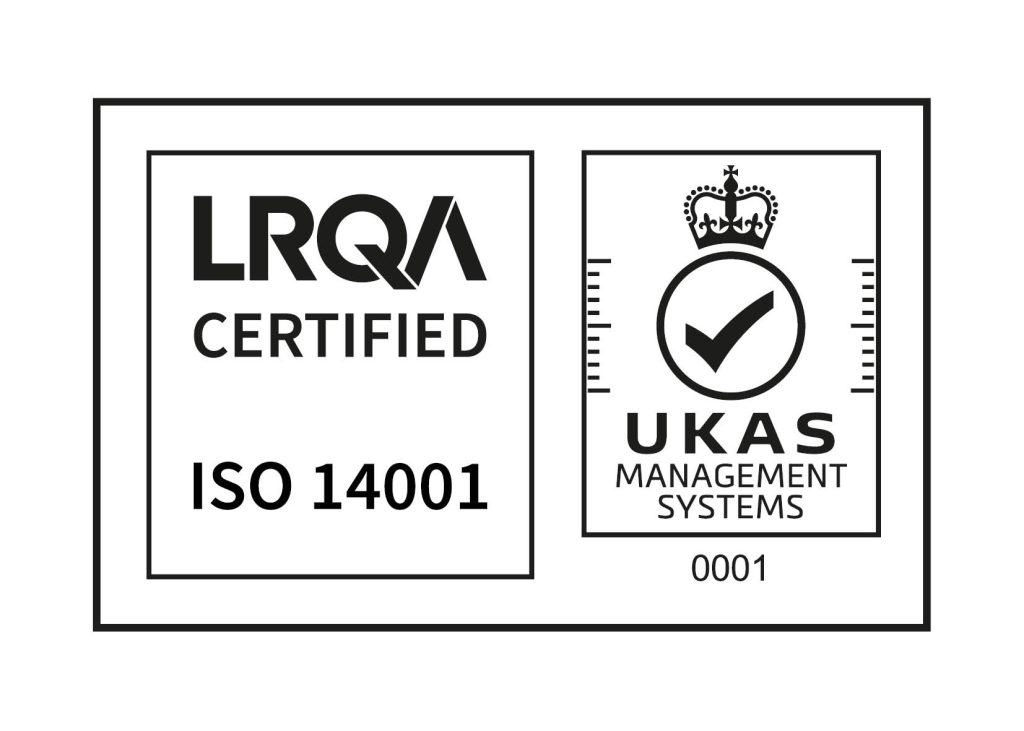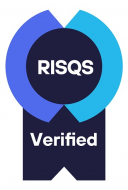 Railway Industry Supplier Qualification Scheme
RISQS is recognised by the rail industry as the most effective means of deriving assurance and managing supply chain risk. It gives the industry's 90-plus buyer members the assurance to do business with confidence with 4,000 supplier members.
The Contractors Health and Safety Assessment Scheme
CHAS is a type of accreditation that proves a business's health and safety processes meet excellent standards. Qualified health and safety professionals carry out CHAS assessments of a business's documentation, without visiting their site, to confirm they're fulfilling everything required by law.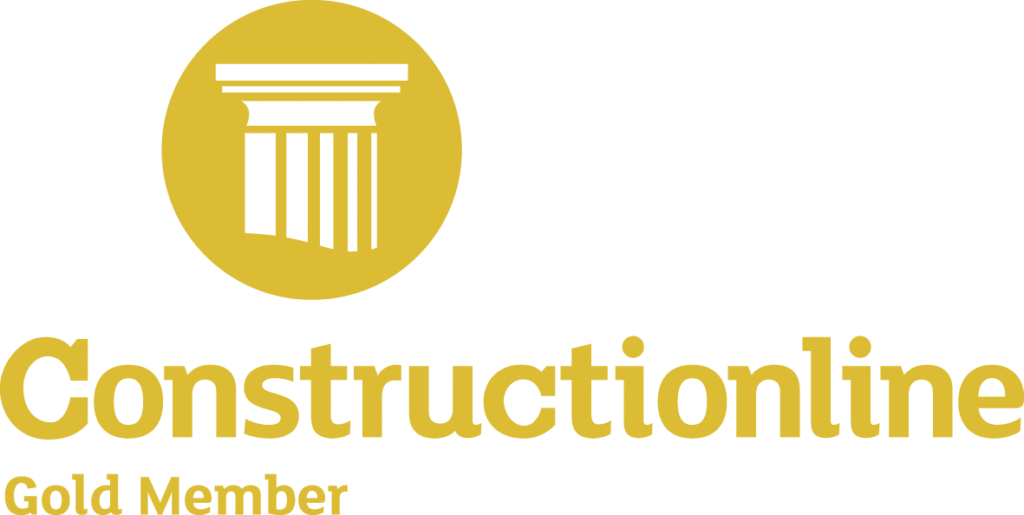 Constructionline is a register for pre-qualified contractors and consultants used by the construction industry of the United Kingdom. The database contains details for over 46,000 suppliers and is accessed by more than 4,000 buyer organisations.
ISO 9001:2015 specifies requirements for an organisation's quality management system to demonstrate its ability to consistently provide products and services that meet customer and applicable statutory and regulatory requirements.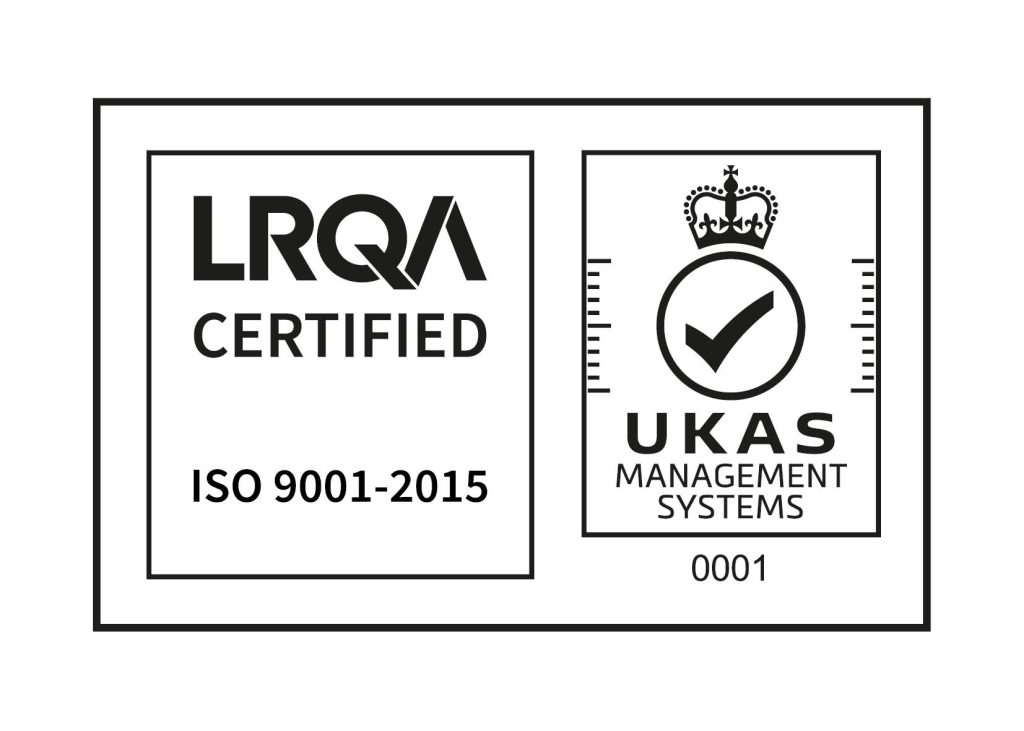 Association of Noise Consultants
The ANC is a trade association for acoustic, noise & vibration consultancy practices in the UK. Membership has grown to over 110 member companies, representing over 1000 consultants.
UVDB is the utility industry pre-qualification system used across the UK. Working closely with key buying organisations in the sector, this community helps them achieve the highest standards of supply chain assurance.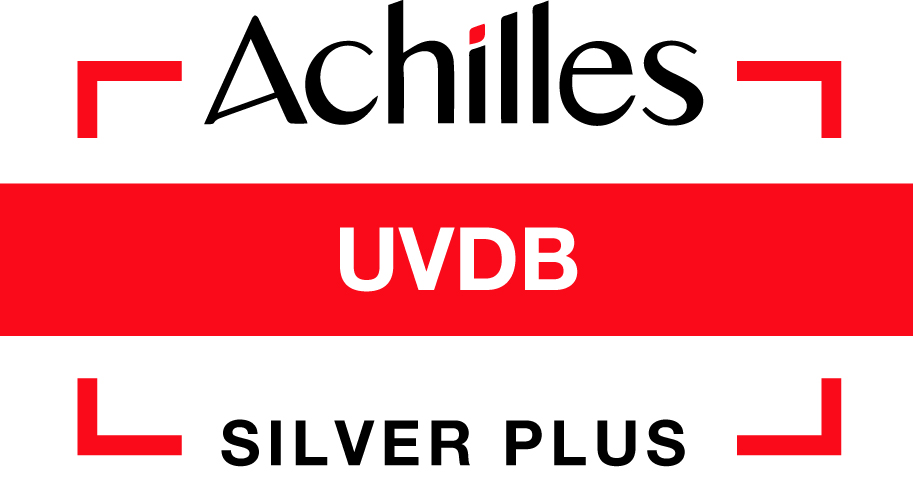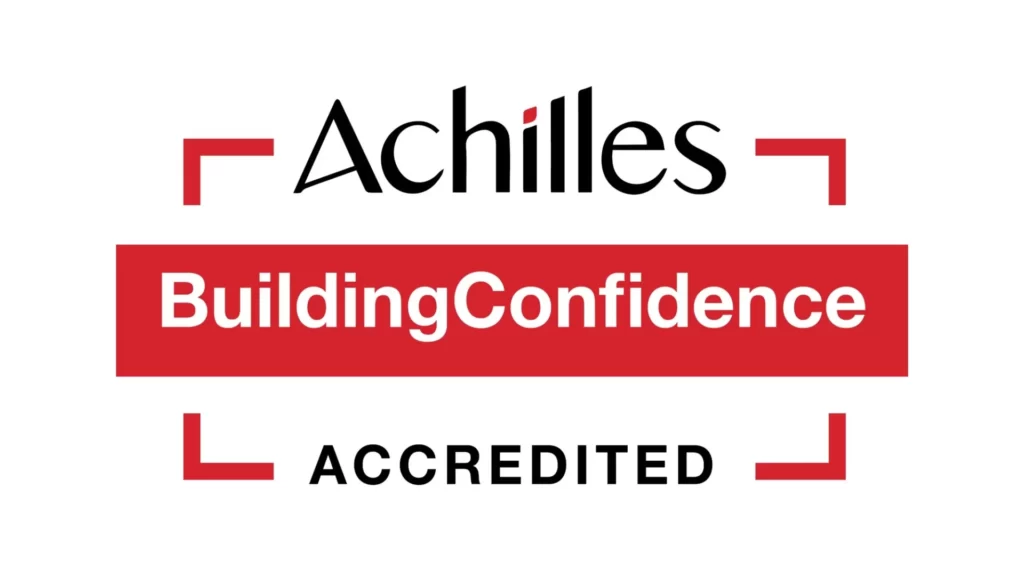 Achilles BuildingConfidence CAS Desktop
The Common Assessment Standard (CAS) is a set of prequalification questions designed to stop multiple accreditations across the construction industry and standardise the current prequalification offering, benefiting both buyers and suppliers in time and cost.
Cyber Essentials is a United Kingdom government information assurance scheme that is operated by the National Cyber Security Centre. It encourages organisations to adopt good practice in information security.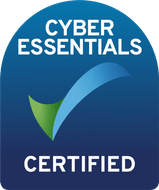 To make an enquiry or request a quote please contact us via the enquiry form, email or by telephone on
+44(0)1273 488186.
Go to Downloads by clicking here to find downloadable copies of company brochures and other promotional materials.