Welcome to Southdowns RWDI
Southdowns RWDI is one of the UK's leading independent firms of acoustics, noise, vibration, dust and air quality consultants providing specialist technical and advisory services to clients throughout the UK and overseas.
Since its formation in 1996, the company has worked on hundreds of projects throughout the UK and overseas for clients in both the public and private sector and has achieved approved supplier status to many major companies in the UK.
Environmental Consultants
Specialising In
Southdowns RWDI is an independent and professional firm of environmental consultants with specialist interests in acoustics, noise, vibration and air quality. The company is a member of the Association of Noise Consultants and all consultants are affiliated with the Institute of Acoustics and other relevant professional bodies.
The company is accredited under the Achilles RISQS, Achilles UVDB, Constructionline and Builders Profile pre-qualification schemes, and we are certified under ISO 9001 for the provision of environmental consultancy and services (including monitoring) for all industry sectors.
A Track Record in Delivering Client's Objectives
With an impressive portfolio of projects, a track record in delivering clients' objectives and a team of specialists tailored to resource both large and small scale projects, Southdowns' reputation is built upon the simple principles of expertise, client focus, delivery, quality and added value.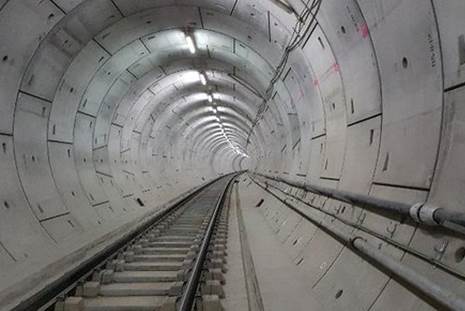 Since its formation in 1996, the company has worked on hundreds of projects throughout the UK and overseas for clients in both the public and private sector and has achieved approved supplier status to many major companies in the UK.
Read the latest news from Southdown, keep up with our company, project news and vacancy openings.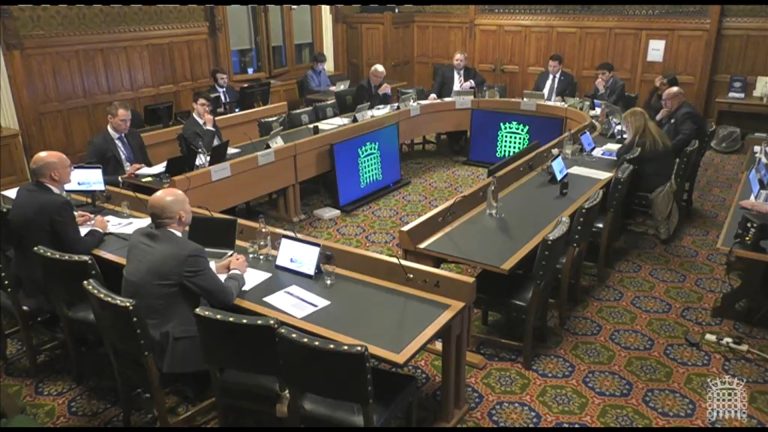 Earlier this week Rick Methold from Southdowns RWDI, acting as HS2's expert on noise and
Read More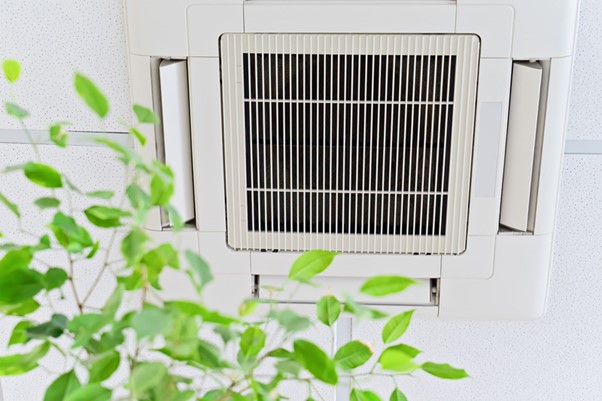 Introduction UN Environment Program[1] and the WHO[2] identified air pollution as one of the biggest
Read More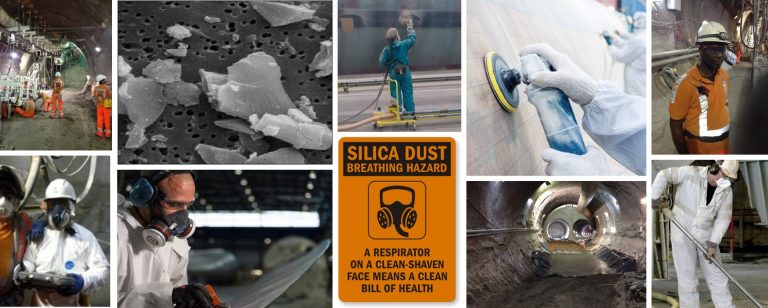 In June 2022, the Health and Safety Executive (HSE) and a network of partners launched
Read More
Southdowns Environmental Consultants are highly valued advisors to ATCjv on the Crossrail C610 contract. They have always acted professionally and are well respected in their field of expertise. They have consistently delivered to a high standard and have helped us successfully overcome several technically complex and politically sensitive challenges.
Engineering and Integration Manager
"It was great to have consultants with a level of expertise that gave the Council confidence that any challenge made to the East London Line project's assumptions had authority and clearly justifiable acoustic support. Their review of the noise mitigation for the Servicing Facility was detailed and comprehensive. With their technical expertise they were able to offer alternatives for mitigation that hadn't been considered by the project and were subsequently incorporated within the scheme. The written reports provided were the best I have ever received from any consultant and the communication to both Council officers and the public was outstanding, being clear, informative and persuasive. I would highly recommend any other Council that requires a reliable consultant, able to deliver response within tight timescales to a quality and precision that is indisputable and unchallengeable to go no further than Southdown Environmental Consultants."
London Borough of Lewisham
Environmental Protection Officer
"Southdowns has provided a professional and highly responsive service throughout our enabling works contract with Crossrail, particularly in the gaining of prior consents under Section 61 of COPA 1974 at 10 different work sites to date."
Crossrail Site Investigation Works
"I was particularly impressed with the urgency with which our instruction was dealt with as we had a tight deadline to meet. Communication was always easy with quick responses."
The Homes and Communities Agency
Investment and Regeneration Manager
"It makes a change in this day and age to deal with a professional who could answer all my questions and take the time to describe exactly the process involved in a polite, patient and organised fashion."
Cowdray Park Clay Target Facility
"The London Borough of Havering commissioned Southdowns Environmental to act as acoustic consultants in helping it to successfully petition against both local and generic matters proposed by the Crossrail project which would have had a serious noise impacts upon residents of the borough. Southdowns helped the borough to negotiate the relocation of the proposed maintenance depot to outside the borough on the grounds of unacceptable adverse impact upon local residents. Havering led on 2 generic issues of route-wide significance. Southdowns worked very closely with Havering and its appointed Parliamentary Agents to successfully negotiate an agreed position on both issues. Southdowns were chosen by Havering for their experience in both assessing the acoustic impact of transportation systems (particularly railways) and delivering projects within the Environmental Minimum Requirements framework (including its interpretation). They provided very sound and professional advice in all areas; negotiated from a very solid technical and practical basis using their knowledge and experience; presented evidence before the House of Commons Select Committee in a very knowledgeable and proficient manner and worked extremely well with all professionals comprising Havering's 'Crossrail' team."
London Borough of Havering
Chair of the Crossrail Environmental Health Technical Sub-group
"Overall Southdowns gave good advice and worked well with our team"
"I endorse the appraisal by the Head of Planning of Westminster City Council of Southdowns performance on the co-ordinated approach on noise issues given by the London Local Authorities before the Select Committee on the Crossrail Bill. Rick Methold of Southdowns was the pivotal witness on the acoustical issues. He succeeded in communicating difficult technical issues simply and thoroughly, so they were understandable to professional and layman alike. It was easy as a result for the Committee to understand the case being argued. A thoroughly professional and user friendly performance."
"The end of the 3 year Select Committee process considering the Crossrail Bill represents a significant milestone for the local authorities faced with dealing with the proposal. Throughout that time there have been discussions with the Department of Transport and Crossrail on the standards they were proposing to apply to the project. The Local Authorities coordinated their activities in assessing and petitioning on a wide variety of issues with various councils taking 'lead' roles on certain issues. This allowed expertise to be directed and efforts shared. A key feature of this activity was the use of consultants to reinforce and provide specialist expertise to challenge the promoter's approach. Southdowns were instrumental in putting the case on ground borne and fixed noise issues to the process in both houses. The ability to mix a long-standing persistent approach over the 3 years was maintained and when the process brought matters to a head the last minute negotiations with the promoter, even up to the door of the Select Committee's meeting room had the successful effect of getting the promoter to amend their proposals to meet the local authorities' case that, no matter how unique the Crossrail project is, it should meet the environmental standards set by Councils across the route. Southdowns was an essential source of timely and effective professional expertise to make the case and achieve the required results."
Westminster City Council - Chair of the Crossrail Planning Forum
"I think that the case developed by Southdowns was well researched and highly credible, and in addition, was well presented to the Select Committee. I think that Southdowns have provided an excellent service and I have no hesitation in providing this reference."
London Borough of Camden - Crossrail
Principal Pollution Officer
"We were very pleased with the letter you produced. Thank you for your help and turning it around so quickly. We will recommend you to colleagues."
"My experience of Southdowns as a sub-consultant on a commission we have with Westminster City Council has always been excellent. They are particularly client focused and have earned a great deal of trust form not only Mouchel Parkman but the Client also. We know we can rely on Southdowns to deliver quality work on time"
"With the publication of the House of Lords Special Report on the Crossrail Bill, we have come to the end of an interesting journey on groundborne noise. I am writing to thank you for the enormous energy and tenacity that you brought to case of the local authorities who petitioned the groundborne noise criterion and to your skill and attention to detail in presenting the case to Crossrail and to the House of Commons Select Committee."
Principal Environmental Health Officer
"It has been a pleasure working with all the guys at Southdowns. You have helped improve our monitoring performance and standards for the better for which I am very thankful."
Regional Sustainability Manager
"I have used your service on a number of occasions and am particularly grateful for your quick responses as we often are up against very short deadlines. I have already recommended you to all my colleagues and our client"
"Our construction manager expressed to me that your consultant did a great job during the monitoring. From a personal point of view your consultant has been fantastic on this job and he is a pleasure to work with as well as getting things done. On the whole we are really happy with the job you guys have done under fairly difficult circumstances…"
"The team were fantastic, great at guiding us through the process and helping make what was initially a daunting prospect much less of a worry. Your consultant was particularly patient in explaining everything and letting us know what to expect."
"I have used Southdowns a number of times in the past and would not hesitate in highly recommending their services."
"Very prompt and extremely thorough with the survey carried out. Initial report received within a few days as promised which was very comprehensive yet easy to understand. Have already diarised to contact again in two years when next review is due."
"I would pay compliment to you specifically on your noise monitoring reports. They are very thorough and well put together, and I will be holding them up as examples of best practice, especially when it comes to things like supplier league comments."
Noise & Vibration Specialist
"I would like to give my thanks to your team for the very professional support they gave throughout the bid. I considered myself fortunate to have worked with you on this one as I learned a lot about Track System design and Noise & Vibration modelling. I hope we get the chance to work together again."
Rail Systems and Infrastructure - CH2M Hill
"We were especially impressed with the speed of the responses and the clarity of understanding of the issues in such a short space of time."
Warwickshire County Council
Planning and Environment Manager
"Thanks for all your work on this so far, it's great to really feel that all the issues are being considered in detail and any concerns I have are being heard and incorporated into the plans for effective management of our assessments. The comprehensive report you've produced really shows the effort that has gone in!"
Southern Railway Ltd & Govia Thameslink Railway Ltd
"Always receive a good service from Southdowns. Good knowledge, practical, willing to be flexible around construction projects, friendly and personable staff. Extremely quick turnaround time on this particular project."
Group Sustainability & Environment Manager
"A good service provided - good communications, good final report which was well received by non-technical audience."
Transport Projects & Policy Manager
"Incredible Knowledge. Fully engaged with the project at all times. Excellent communication across all platforms. Creative and practical solutions offered. A real determination to get the best outcome for the client. We feel we had the very best experts in this field, and were very glad that you were on our 'team'."
Chiltern Way Academy, Buckinghamshire
"The advice and information provided was undertaken in very short time scales and was excellent. It was completely unbiased and provided positive solutions to a complex situation. Thoroughly recommend the professional approach and have recommended the consultancy to other departments."
Wandsworth Borough Council
Residential Services Manager
"Construction noise and vibration was a major issue for Crossrail and Whitechapel represented one of the greatest challenges on the project because of the scale and nature of the works in such close proximity to sensitive receptors, including Swanlea School. In response to these challenges the Crossrail contractors were asked to set new standards in terms of best practice and innovation. The C510 contract was highly successful in this regard and implemented a number of world class initiatives and management controls. The steps taken to manage construction noise and vibration were instrumental in reducing impacts on local communities and building trusted relationships with key stakeholders. This work provided significant value for other Crossrail sites and for other nationally significant infrastructure schemes. For example, a number of C510's initiatives are reported and recognised on the Crossrail learning legacy web-site. C510's contribution to Crossrail's legacy on construction noise and vibration was significant and is deserving of recognition."
Crossrail Noise and Vibration
Keep in Touch:
Join Our Mailing List